Pricing and profitability management
for leading-edge banks
Designed for corporate & institutional, commercial, SME and business banking
DPX combines Pricing,
Rates & Product, and
Profitability Management
Your bank's financial success is driven by pricing, rates and product, and profitability management. But in many banks, each critical function is addressed in silos, or not addressed in an integrated fashion.
DPX, the next generation of DealPoint, centralizes deal pricing, rates and product, and profitability management in combination to drive holistic portfolio and relationship profitability in real time.
It's uniquely tailored to execute your strategy using your models, products, and processes. And it's the collaboration hub that integrates with your different systems and aligns all the stakeholders of the pricing and profitability process.
It's your bank — modernized and super-charged on the DPX platform.
Improving your profit goes beyond deal structuring. 
You need to sharpen and connect all the critical tools that drive profitability.
Pricing Management
Structure deals with AI/ML recommendations to achieve return targets.
Price confidently knowing your relationship value, including cross-sell promises.
Automate the pricing approval process to gain speed and insight into pricing pressure/power.
Rates & Product Management
Dynamically manage rates, products, and pricing policies to respond to market fluctuations.
Self-configure rates and products on the fly without code changes and IT involvement.
Distribute changes to the front line in real time with no delays.
Profitability Management
Never again manage profit through a rear-view mirror.
Know your past, manage the current, and forecast future profitability as your book of business changes.
Compare projected versus realized profitability to understand the gap.

ESG
Management
Demonstrate your bank's ESG commitment to regulators, shareholders, staff, and clients.
Establish how "green" your lending book is and where your exposures currently lie.
Empower front-line bankers to mitigate reputational risk and benefit from ESG exposure.
Because your bank is unique and shouldn't be confined to a template.
Re-envision a seamless user journey that creates value for your bank.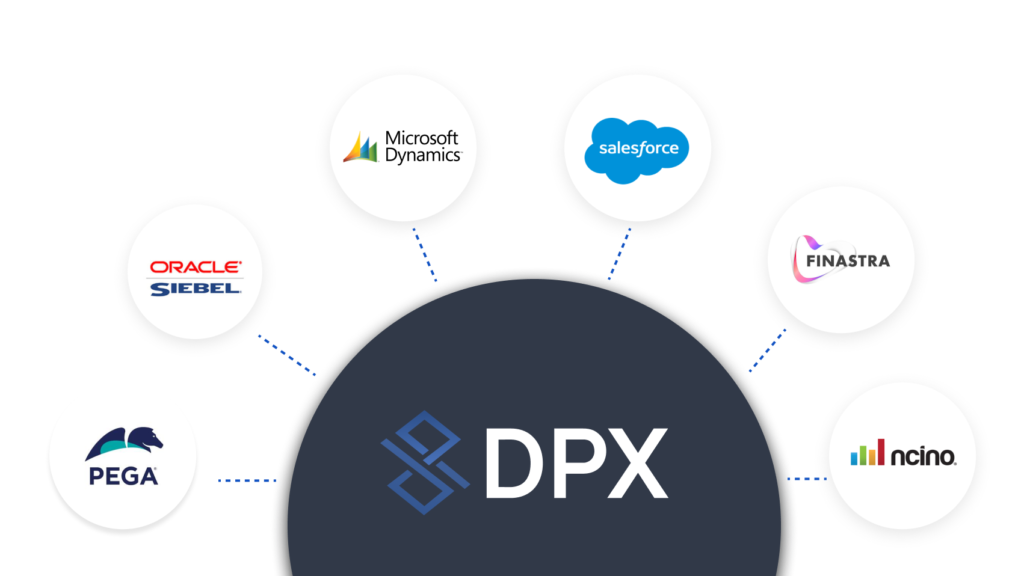 Differentiate yourself from
the competition with DPX